Learn Jiu Jitsu and Get In Amazing Shape! January Specials!
Spero's Martial Arts Academy's Brazilian Jiu Jitsu classes offer a tremendous self defense workout emphasizing aerobic and anaerobic conditioning making it an enjoyable workout for women and men regardless of athletic ability.
Known as the "gentle art," Brazilian Jiu-Jitsu (BJJ) is a highly effective close range, nonstriking, grappling art that has totally changed the martial arts community over the last decade.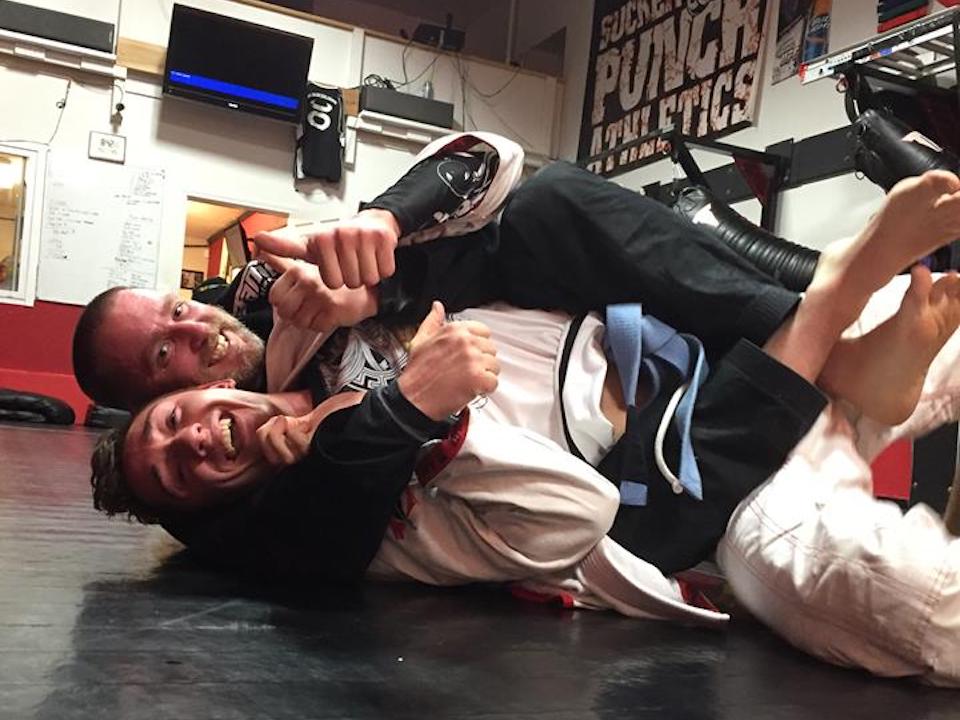 Get The Highest Quality Self Defense & Jiu Jitsu Training In Plaistow!
Originating from traditional Japanese Jiu-Jitsu, the art was developed and refined by the Gracie family of Brazil to focus on ground fighting techniques. BJJ is a system that is designed to maximize leverage and body positioning to overcome larger, more powerful opponents.
BJJ emphasizes the use of submission techniques such as chokes, cranks, and joint manipulations. Here at the Academy, we will help you achieve your goals while progressing under the teachings of qualified, hands-on instructors who are active competitors in the local and national grappling circuits.
The knowledge and confidence you'll gain through Spero's Martial Arts Academy's Brazilian Jiu Jitsu classes are unbelievable!
Make The Decision To Change Your Life Today!
Find out more right now by filling out the short form on this page and receive all the information you need to get started today!
Benefits of Brazilian Jiu Jitsu
Learn Effective Self-Defense
Increased Confidence & Empowerment
An Incredible Workout
Improved Coordination & Motor Skills
Improved Flexibility & Core Strength
Become Healthy & Fit